Where Do We Stay
In San Luis, Mexico?
The Dalias House Is 3300 Square Feet!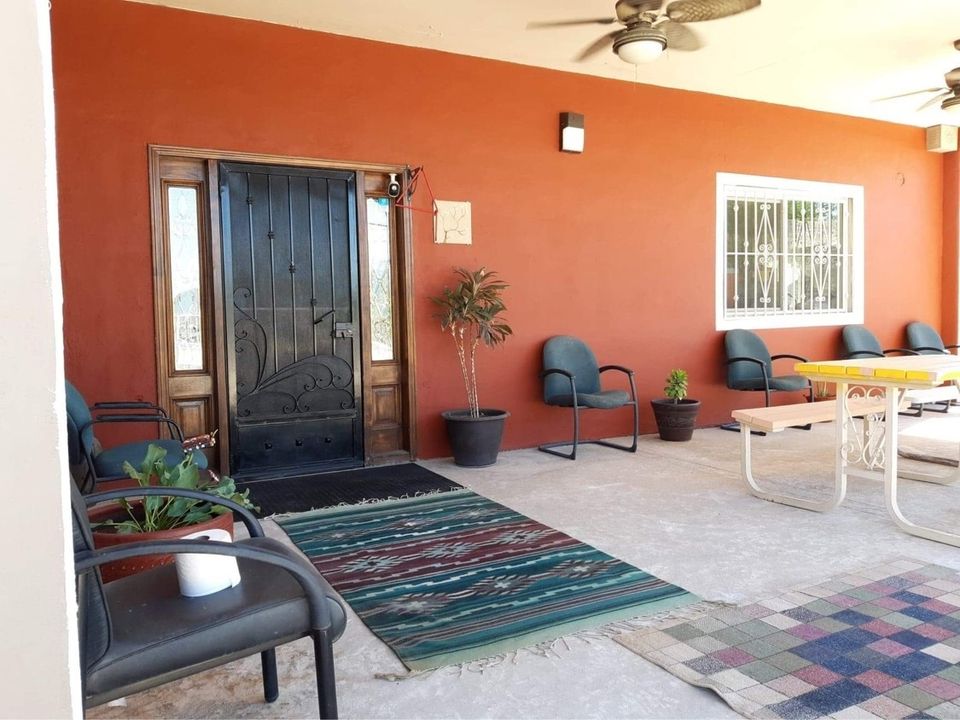 Dalias House was purchased in 2017 as a home base for CASA in San Luis.  Before 2017 when on a mission trip, teams would cross the border daily...crossing in the morning and mid afternoon.

This would require 2 hours of travel time each day to and from Yuma.

Border traffic would require crossing in the middle of the afternoon to avoid long lines when returning to the US, which would cut our work day short.  Since acquiring the Dalias House, the teams stay the entire week in San Luis and only need to cross the border twice. It has decreased risk and increased safety on a mission trip.

The teams have really enjoyed staying at the Dalias House.  It is a great place to fellowship and build relationships within the teams and with the local community. 

The footprint of the building contains a large kitchen, 2 bunk rooms with full bathrooms, a bedroom with half bathroom, a living room area, and a community room where meals, socializing and devotions are held.  There are 2 outdoor showers, a casita and a laundry facility.

The house has a large front porch and courtyard for outdoor activities!

In addition, our house has Wifi and a security system with cameras installed on the property, which is connected to the San Luis police department.

The property boundaries are fenced and the gates are locked at all times for security.