What To Expect When A Team
Comes To Build A Home
Travel & Lodging
Teams are responsible for getting to Yuma, AZ.  From there we will connect with you and start your journey across the border to our Ministry Home.  The Ministry Home is in San Luis, Mexico where all houses are built.  Don't forget your passport and ID!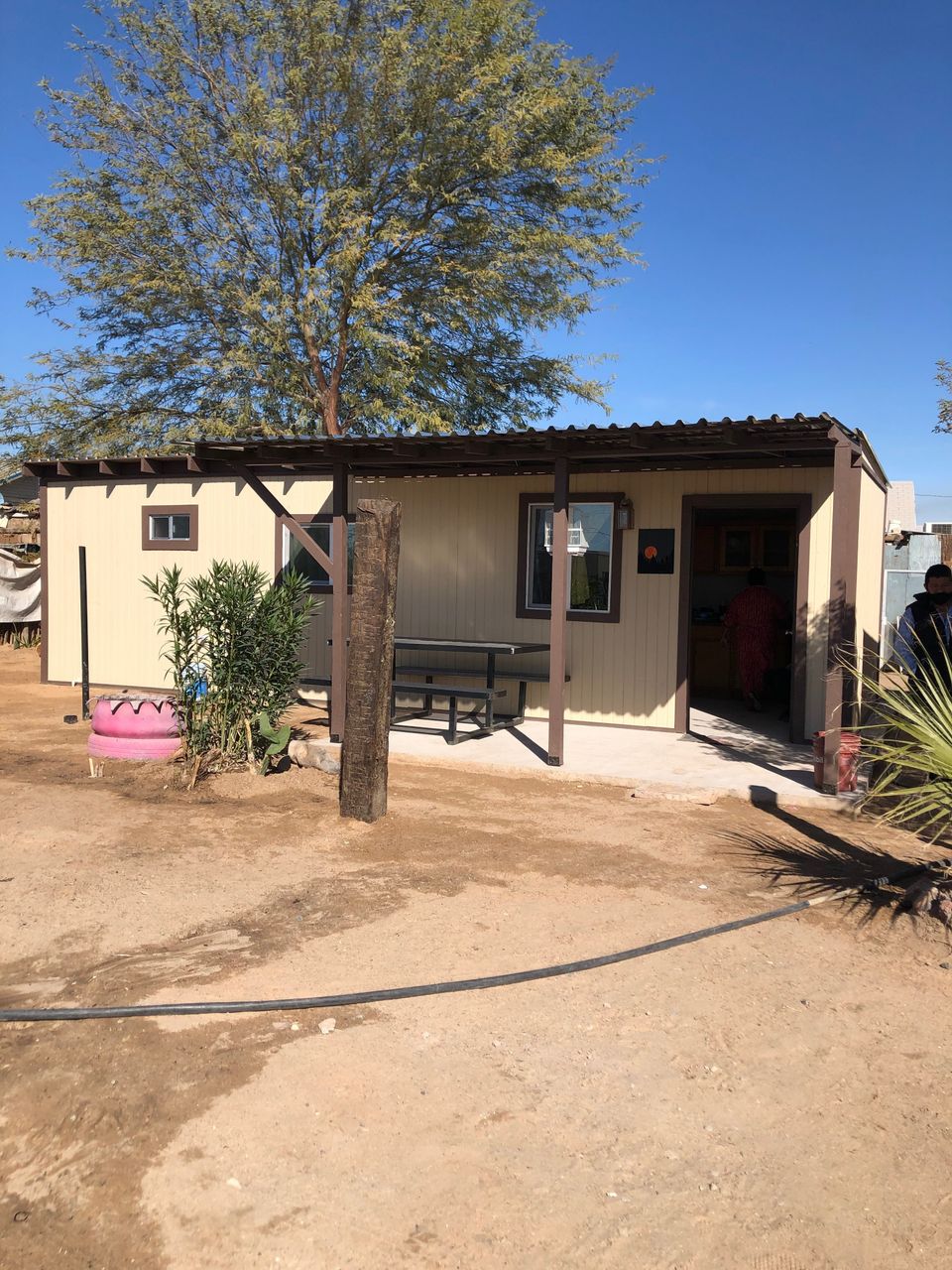 The Build

What does a house consist of?

Before you arrive on site, a concrete slab and septic tank have been placed at the build site.
The home is a 12' x 30' wood frame structure. 360 sq. feet.

It consists of a bathroom, bedroom, kitchen, ramada (small covered patio)
Casa provides plumbing, electrical, insulation, and sheetrock for the homes.

Casa provides three windows in the build.
Casa provides one entrance door with a lock.
  
House has a concrete slab for a picnic table covered by a ramada.
During the week you will do carpentry, painting, wiring, plumbing, roofing, and a small amount of concrete work.

What does a house cost?

Basic cost of the house is $8000 US dollars. (Subject to change)
 
Extra cost:
Cook stove $80. (2 burner gas)
Beds $800. (average cost depending on size of families)
Picnic table $300. (1" welded steel frame construction)
 
How do we select a family for a home build?

Families request a home through Casa and are added to a waiting list.
Family members are required to have a current contract for the property from the local government. A Casa committee reviews the applications and completes a site visit.  Selection is based on need.

How is a home funded?

Mission teams are responsible for the funding of a home. Churches support teams and provide funds for a home.
Funds are sent in advance for purchase of materials and supplies.

 
Have Questions About Serving Or Supporting?
Fill Out The Form Below And One Of Our Team Members Will Be In Touch Soon.