Sponsored Students' Testimonials
When I learned that I was going to be supported by Casa de la Esperanza in my studies, I remember crying about the happiness I had, crying and seeing in my mind, a Yahir with a professional career and working as a lawyer.
Yahir's Testimonial
Hello, my name is Yahir and I am 20 years old.  I am a law student at the local university and one of my greatest wishes is to be a judge and work in the courts of the country.  This great achievement of further study has prevailed even with the problems that many students in Mexico must go through.  In May 2015 I was 15 years old and barely out of secondary school; it was at this time that I was having the worst moments of my life.  My parents were immersed in a drug world that consumed them day by day and in addition to that, the economic problems were daily since my parents had no jobs and there was no livelihood to ensure food every night and much less, pay for the tuition of a high school.

Before I didn't take much of God into account, I only saw God as a supreme being who loved us but I did not know what that love really meant.  I did not know what that sacrifice He had given for us on the cross meant.  I decided to go to church with a desire to meet him.  I asked a lot; for my family to return to be as before, I asked God for my studies and to help me because I wanted to continue studying, I cried to God in the  evenings because I wanted my home to be like that of other young people, with light, water, air conditioning and all the basics that a home must have, which we did not have.

I had a cousin in my family who was a teacher, he would help us with whatever he could, buy us notebooks, or sometimes he would bring food to us. This cousin's girlfriend Karina González knew Rene (a  great man who has an organization of free clinics in Mexico) and Rene knew Curt Van Ekeren.  Karina told Rene about my life and Rene told Curt what was going on with a 15-year-old boy, who was me.  When I learned that I was going to be supported by Casa de la Esperanza in my  studies, I remember crying about the happiness I had, crying and seeing in my mind, a Yahir with a professional career and working as a lawyer.

I thanked God for the opportunity he gave me to continue studying and because He was listening to my prayers.  They were finally able to  incorporate me into the organization and met with me personally, Curt and three main students of the organization Thania, her sister Adriana and her brother Jorge.  I remember seeing Curt and I felt a security, his voice and his eyes gave me a lot of hope.  I just listened to that name or  saw him and I was happy.  It was then I knew that God was working in my life and so it was because, from that moment on, doors were opened for my family and for me that I never thought possible.

They incorporated my sister, America in the same way, as well as other new students.  My parents no longer use drugs and already have jobs that generate money for household expenses. Now we go every Sunday as a family to church to thank our Father for his  love, mercy and forgiveness.  Now I can continue my studies.  I previously dreamed of studying at university and dreamed of traveling to other cities because of my career and so it has been.  I am currently studying at CUT in the law career and I know that I will be a great judge.  I know that I will be able to finish my studies and that God will use me in many ways. I have already traveled for reasons of my studies; I have a recognition award because I represented my state in a national contest.  That makes me proud of the person I am, the person that Curt and Kelly, as well as my sponsor Jan have helped me become.  But above all, the great work that God has done in my life and that of all the other students.

As the name of the organization says, it has been a House for all of us that embraces and shelters each of us with its arms of Hope and drives us to be great.

Thank you and God bless you.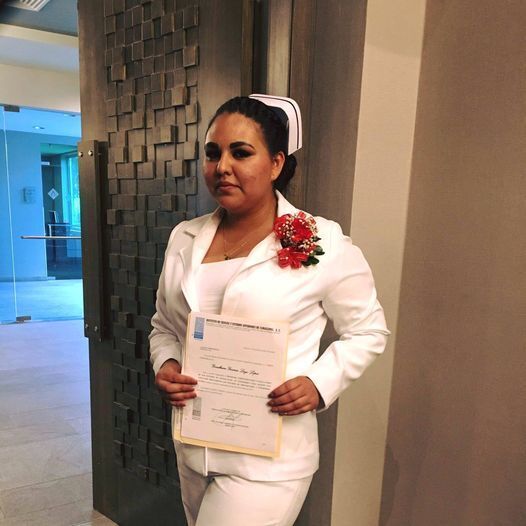 Yosadhara's Testimonial

Casa de la Esperanza supported me for 7 years.  When I started being part of this big family I was 14 years old, starting the first semester of  high school.  At that time I hesitated to continue my studies since my parents did not have the financial resources to pay for my school expenses.  One day I came home from high school my parents told me that there were two people  who wanted to talk to me.  It was Curt and Thania, they came to offer me the opportunity be part of Casa de la Esperanza.  My cousin (a neighbor of Thania) had told them about my situation and they knew that they wanted to support me so that I could finish my  studies and achieve my dreams.

For three years that was how my career as a technical nurse was supported.  Frank and Kristy are the couple who I am enormously grateful for and for the support they gave me.  After my graduation as a technician, I moved to the city of Caborca for one year to perform my social service in which Casa de la Esperanza supported me with house rent.  On my return to San Luis I commented that I wanted to continue with my studies.  Curt told me that I could continue to count on his support: this is when Michelle Wallace, my sponsor came  into my life.  She began to pay for my career as a nursing graduate; which I finished in a  year as I took 12 hrs of classes 2 days a week.  During this year I attended school and I also started working as a nurse in a small office.

I was there for 4 months.  Later I started caring the elderly for 2 years.  I worked Monday through Friday and attended classes on  Saturday and Sunday.  During these 7 years Casa de la Esperanza not only supported me with tuition but also with, book expenses, transportation, entrance exams, school supplies, uniforms, computer, dental appointments, among many other things.  I have gone through many good and bad stages and Casa de la Esperanza has always  been there to support me emotionally.  There are many beautiful experiences that I have  lived through with this beautiful family.  I have no words that can express my gratitude for so much support.

I am currently working in San Luis, Mexico in a clinic called Santa Maria de Guadalupe that supports low-income people.  I'm very happy with my work. I will always thank God for having put such wonderful people in my life and allowing me to fulfill my dreams and to be doing what I love so much.  NURSING!  My parents like me are enormously grateful to Casa de la Esperanza and to God for this opportunity.  If you are a person who has the opportunity to sponsor a student, I invite you to bless them with your sponsorship.  You do not know how happy you will make a student.  YOU  WILL NOT REGRET IT!   And if you are a sponsored student, I also invite you to take advantage of the great  opportunities that God offers you.

GOD BLESS YOU!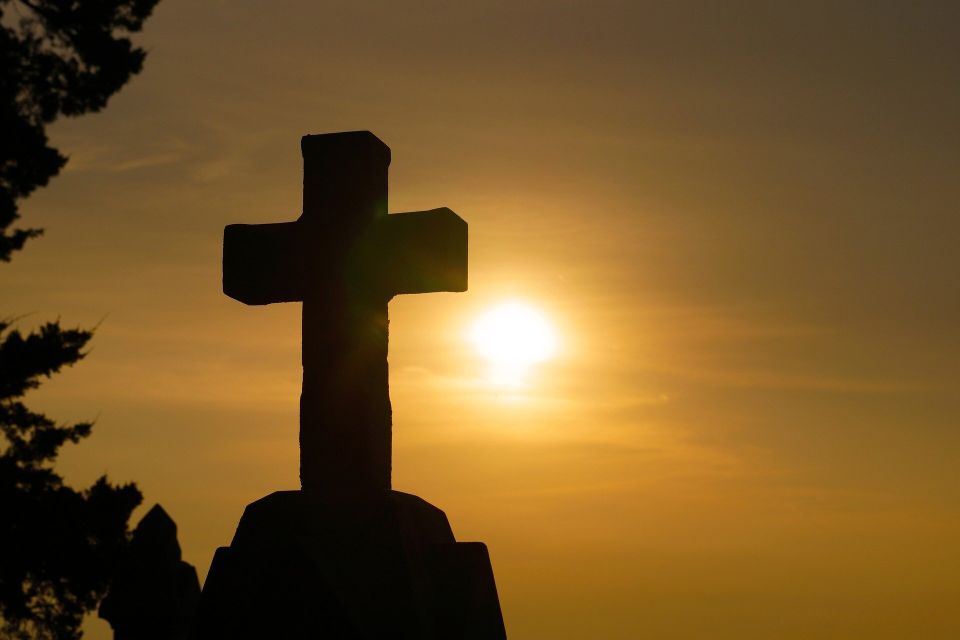 Thania's Testimonial

My name is Thania Tello Chavez.  I am 26 years old. I am a mother of three girls; Nicole, 10, Ximena, 3, and 1-year-old Sophia.  My husband's name is Jaime.  I'm a Public Accountant, before all this I'll tell you how I could do it.  Casa de la Esperanza supported me for almost 10 years.  When they met me I was 16 years old with my baby Nicole and I had to finish high school.  I just met them when they were building our house as we lived in a very small trailer.  Jaime and Rosa, my parents and my three siblings Jorge, Beatriz, Jaime Martin, Nicole my baby and I, a total of seven people were in the trailer.

We were too tight, we had a very small bathroom,  a kitchen of almost 3 meters by 2 and the bedroom was also that size.  We only had one bed; we had to sleep in the hallway and in the kitchen also. In short the space was very small for seven people in a trailer that was meant for only 1or 2 people.  You have to imagine how happy we were by the new house, where everyone would have their bed, a bathroom with the essentials and a large kitchen.  Not only that our big family had grown by two new members; Curt and Kelly; all this because Casa de la Esperanza built us this house.

That's when the change of my life began.  In the construction of the beds of our house came a couple Joel and Rona who saw my situation; a very young mother, without study and without a future.  They could not return home without helping me in any way and more than with my education. They are also part of my family. The support is not simply monetary but in difficult times they have been with me.  I will never be able to pay them what they have done for me and my family.

I started finishing open secondary school by taking an exam, as I was about finished with school.  Then my plan was to continue with high school.  I took the entrance exam and passed it.  When I turned 18 I started going to high school in a technical career of Assistant  Management that finished in three years.  I started studying university in the career of Public Accountant which I finished in three years four months.  There are quite a few experiences that I lived in these years, but my priority is to highlight the support that Casa de la  Esperanza gave me during this time.  They covered all the expenses necessary to finish all my education, entrance exams, transportation, books, school supplies, uniforms, casual  clothes to attend school, computer, USB, lectures to other states, projects, dentist, among  many things.  You can imagine how grateful I am, that they are part of my family and my  family also considers them family.

I currently work with Casa de la Esperanza keeping the  books of student accounts.  It is the best work I can have, but also that I want to prepare much more.  This career is always updating and I want to validate my career in the USA.  I want to thank God and these people he put in my life. Without them I would not have managed to be a professional. I thank Curt and Kelly – Joel and Rona, Jaime and Rosa – Jaime my husband and daughters, and all who are part of the organization.

I want to invite you to trust to sponsor a student.  You can't imagine how difficult it is to study  in Mexico; how difficult it is to support the family.  It will change his life completely.  You won't regret it.

Thanks a lot. God bless you.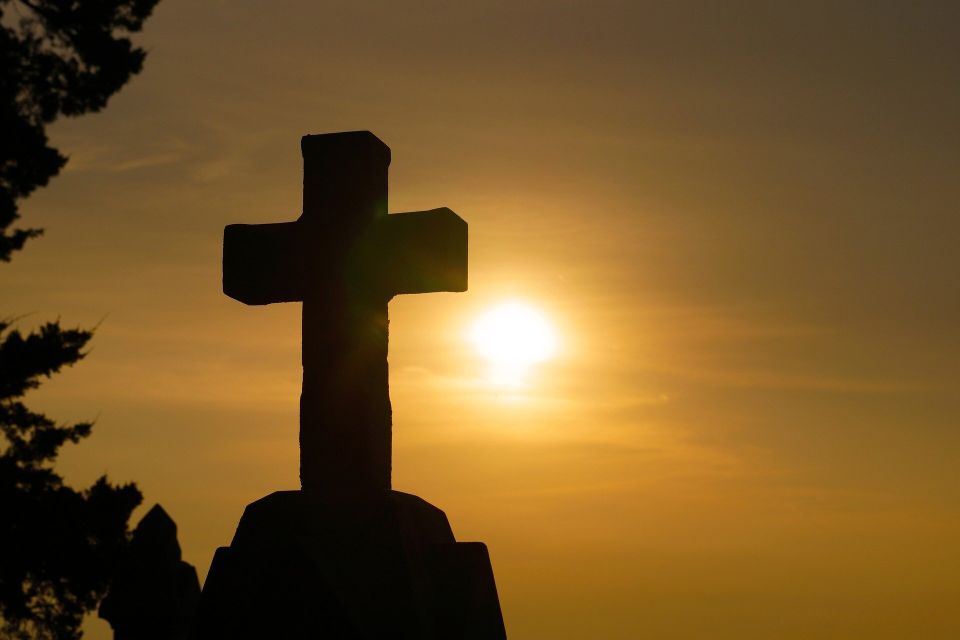 Sinai's Testimonial
My name is Sinaí Montaño.  I am 18 years old and fortunately about three years ago I had the great blessing of joining the student support group from Casa de la Esperanza.  My family has always been humble, but when I entered high school, our economy gradually decreased as my father's job is not stable.  I started working when I was 15 years old on vacation or weekends to be able to pay my tuition.  I think what helped me to a great extent to work and study is that I liked working and I always trusted God to give me strength.  My family's economy was declining rapidly, so apart from working to pay for my school; I also started working to help with household expenses. This situation was of great pressure for me, since although I worked, I did not always have money to buy what I needed as supplies, clothes or shoes.  There were weeks when we had nothing to eat at home or we limited ourselves to beans.  My parents helped me with whatever they could and just like myself, I know they felt pressured.  Being a minor, it was very difficult to get a job, especially if I was studying.  Thank God I started working in a clothing store and the one who was my manager gave me the opportunity to study and work.

When I turned 16, they gave me the incredible news that I was part of the group of students  and they helped me pay for my studies.  This was a great blessing to me and my family.  I am very grateful to God and to Casa de la Esperanza for supporting me, not only financially, but also in my growth as a person.  Casa de Esperanza encourages you not to give up, inspires you to go ahead and fight for your dreams.  If I had not had this blessing, I do not know if I would have continued studying.  Maybe yes, but it would be very difficult for me since despite receiving this great support, the economy in my house did not improve and I am still working today to help my family.  But thank God I received this great support that allows me to take a weight off my shoulders and only worry about trying harder in my studies and supporting my family more.  I graduated from high school as an accounting technician and am currently in a course to learn  English.  God willing, I will go to college to get a degree in accounting.

Both my family and I are very grateful to Casa de la Esperanza and to those who decide to sponsor the students to help them fulfill their dreams.  It was a change in my life that gave me the opportunity to build myself a better future and be persevering to achieve what I propose.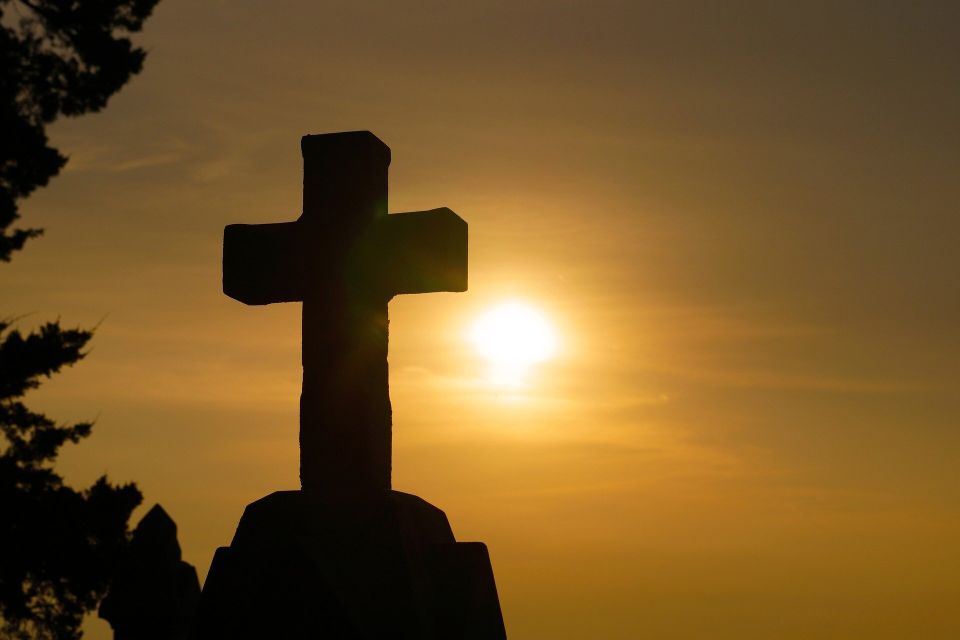 Paul's Testimonial
Hello, my name is Paul Alberto López Páez.  I am 15 years old and I was born in San  Luis Rio Colorado, Sonora on August 04, 2004.  I will tell you a little of my family.  I have two siblings, my younger sister is called Paulina and is 9 years old, my older  brother is called Luis Angel and he is 19 years old.  My dad is Santos Paul López Lugo and my mom is Dalila Páez Cristerna.  Since I was a little boy I have been a very intelligent person with excellent grades.  I really  like studying and put all my dedication to having the best possible grades.  In secondary  school I lowered my average a little, they were nines but I knew I could give more and I tried hard.

Now that I am in high school I again have excellent qualifications and I am very  happy for it.  Currently I attend meetings with other students of Casa de la Esperanza where they help me with my studies.  I am studying at the College  of Technical Professional Education of the State of Sonora or better known as Conalep.  I am in the second semester and I am in the career of Assistant Manager  where they are teaching me to account for the accounts of a company.  There is still a long way to go to graduate from high school but it is very clear to me that I want to continue studying at the university.  I still do not know what I want to study but I want something that relates to companies because I will already have a little knowledge with what I saw in high school.

My parents do not have enough money to support my studies since they have other expenses.  Casa de la Esperanza has helped me to fulfill my dream of continuing my education.  Casa de la Esperanza has changed my  life a lot since thanks to them I have met wonderful new people who have the same dream as me.  I am very grateful for Casa de la Esperanza for giving me that support and also with my colleagues who have taught good things in my stay there.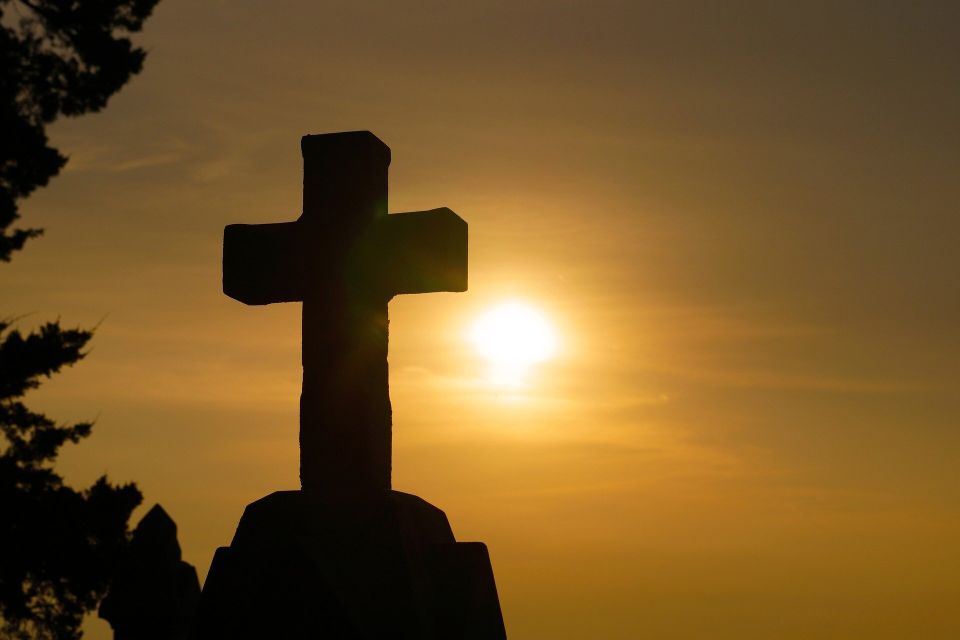 Meliza's Testimonial
My name is Meliza Felix, I am 20 years old.  I am about to celebrate my 4th year in "Casa de  la Esperanza".  What has "Casa de la Esperanza" done for me?  I honestly think the right question is; what haven't you done for me? In these almost 4 years, they totally changed my  life; I will never forget the first time I was there.  It was beautiful; it is definitely a magica experience.  I love to be part of something so wonderful.  I never felt so close to family, so supported, so loved by people outside me, and that is something that I thank God enormously.  I'm all a girl full of dreams and goals to be met.

When I was in my second year of high school I already knew exactly what I wanted and that was getting into college, I knew that my family  couldn't support me financially.  Because at home we are 3 and I know that my younger siblings also need them.  The employment of my parents would not be enough to pay for  my career expenses.  My mother works in a factory and my father had no job at the time.  So I decided that it would be a good idea not to stop my dreams for them.  I would not mind splitting my time working to support them and support me to fulfill my dreams.  That was very clear to me.  But one day one of my classmates and today a great friend realized that I needed  supplies and offered me some of hers.  However, days later she told me of "Casa de la  Esperanza".  I was so excited because I found it great that someone with all their heart  helped you fulfill your dreams financially, and that your only payment to them was thanks.

I  remember telling my parents days later when I knew I would be a part of it; they were  excited and extremely grateful for all the support they offered me to realize my dreams.  Being part of "Casa de la Esperanza" has totally changed my life. I appreciate everything you do for me.  Also to my sponsor for being the wonderful person that you are and filling my path with light when I didn't know what to do. There's nothing they don't do from the heart and that really  says a lot.  That is why I really take advantage of my studies.  I strive to get good grades, to learn, to grow and to see everything that many would like to do.  Because they gave me that possibility I will always remember it.  I will always be grateful for life and God for all the beautiful things that my eyes have been able to see thanks to them.

Today I study at the university I wanted, the career I want, I am about to reach my 3rd year.  I am happy to be able  to study.  Every day I think what my life would be like if they didn't pay for my studies.  Would I really be  where I am?  I don't really know. We all know at least one friend who doesn't have that possibility to study for lack of resources, but who wants it with all his heart, and it's painful.  That is why I am clear about is, that I will do everything in my power to one day be able to give  someone that wonderful opportunity to fulfill their dreams.  Because one day I did not have and now that I have the least I can do is to share that glory.  And to you who read of me, if you are blessed take advantage of it.  We must take advantage of the opportunities and not let them go.  If you have the possibility to help others, it does not matter if you help them a little or a lot, as long as it is from the heart, you will change someone's life and that is for a lifetime.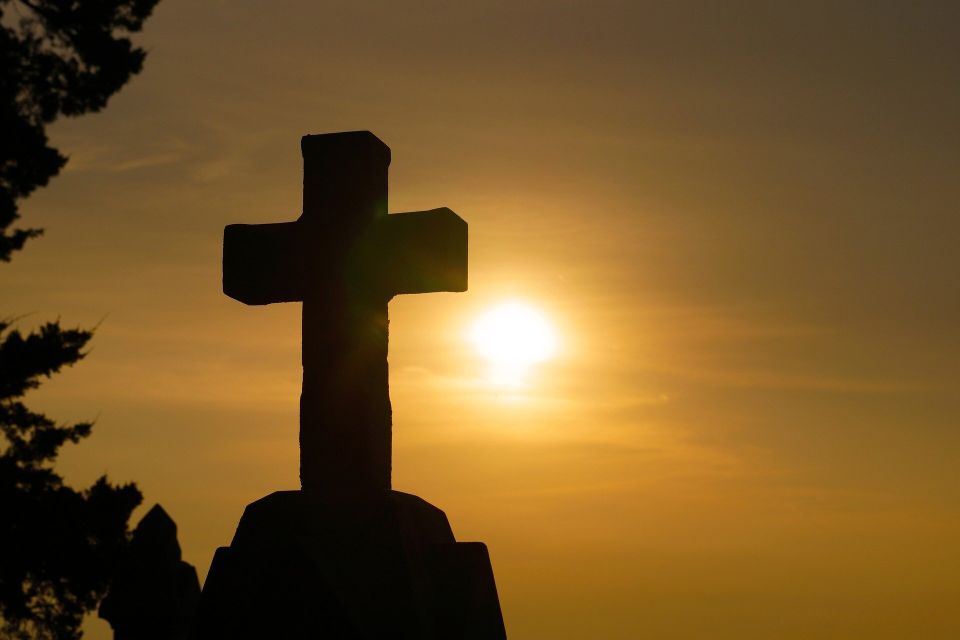 Luis Paez's Testimonial
I am Luis Angel Romero Paez.  I am 19 years old and I already have several years in the group  of students.  I think I was among the first to enter.  I graduated from high school as a technician  in alternate sources.  I am currently in college studying industrial engineering.  I really like soccer and spending time with my family and friends.  I live with my parents; I have a sister of 11 and a brother of 16 years.

My parents have many  expenses especially for the school of my siblings.  Having the support of Casa de la Esperanza was and is a great blessing and opportunity for me and my parents.  Since having two more  children for them it was very difficult to support what three schools entail. If you ask me how my life has changed by being part of the group of students, I can say that  being a part of this has been a great opportunity in my life to continue studying. Being part of Casa de la Esperanza drives me to be a better person day by day and not give up on my  dreams.  I am very grateful to God for putting such wonderful people in my life who decided to be part of Casa de la Esperanza to support those who need it and in the same way I can do it.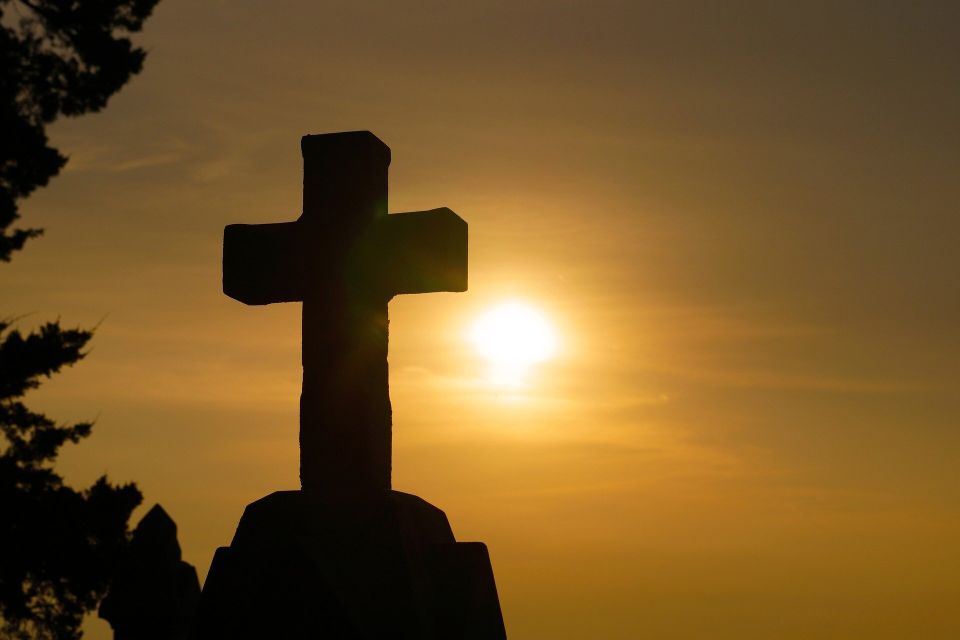 Luis Mendoza's Testimonial
Hello my name is Luis Mendoza and I am 19 years old.  It all started on February 16, 2000, it  was the day I was born.  Two months later my mother dropped me off at my paternal  grandmother's house.  She was the one who took care of me.  She always cared about me, whether I attended school and I never missed.  I always liked to go to school; you could say it  was thanks to her.  I would visit my mom on summer vacation, I would stay a month.  I started  kindergarten at 6 years and since then I always liked school.  At all events I liked to participate or  enter the craft workshops; I always have been good at crafts in primary school.  I finished  primary school at the age of twelve.  In turn I entered secondary school; I was on the afternoon shift.  I started to have an interest in volleyball and joined the school team.  When I finished  secondary school I went to a formal dance and it was my first time that I put on a suit.  That day it was very special for me.

Then I entered Conalep High School where I had a classmate who belonged to Casa de la  Esperanza. I liked the idea that they help many people and focus on the students.  They look at what the students are doing and I said to myself that I like that.  In turn I joined the high school volleyball team and competed against the other high schools.  We had two undefeated semesters.  A classmate told me that I could join theorganization called Casa de la Esperanza.  I was not  sure of joining but he explained to me how I had to introduce myself to Curt.  I like to do activities  with the other students, like the meetings and other things.  It has been my life journey to this day and I am happy to belong to Casa de la Esperanza.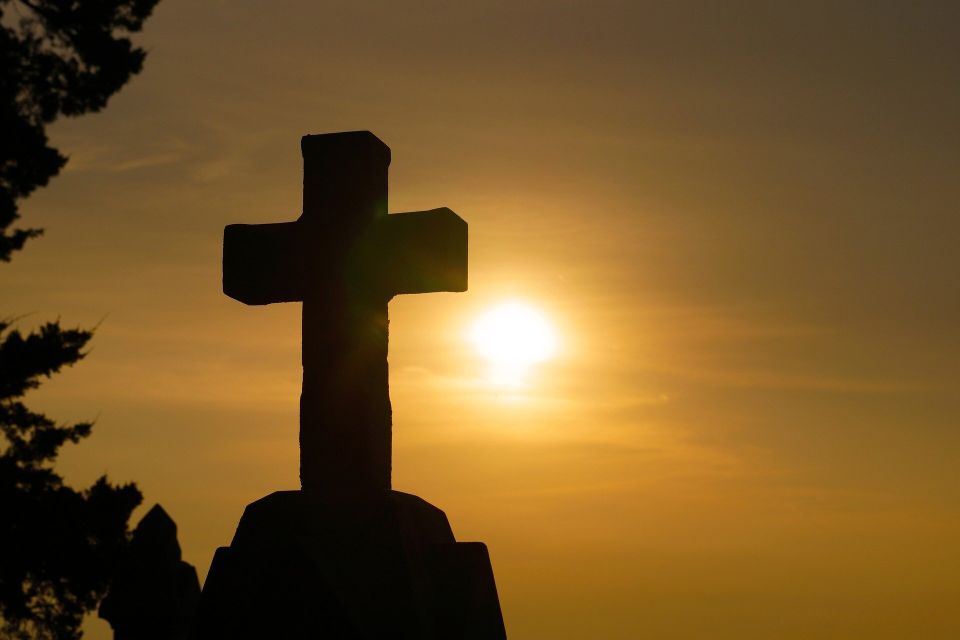 Lucero's Testimonial
My name is Lucero Yeraslin Zaleta Serrano. I was born on July 5, 2000 in the city  of San Luis Rio Colorado, Sonora.  I am the oldest of three brothers and the only girl.  I studied in the primary; Rosaura Rivera de López No. 1, at the age of 8 I was in the  3rd grade of primary school and not long before finishing the school year, I had a  perfect family.  My middle brother had just been born, when on March 20, 2009 my parents had a very big argument and they separated. Each started to take very  different paths. Problems were getting bigger; my mother was increasing her debts.  We had to leave the place where we lived because she was renting.  My mother and  father had bought a piece of land but had no house, so we chose to go live with an  aunt for a while until my mom could get money and build a room.

One night my aunt made us leave her house and a neighbor thank God gave us shelter.  The next day my mom found us material to build a room where we barely fit, but we could be  comfortable in there.  Not knowing that in the next few days very heavy rains would come, our door was a blanket and we endured the immense cold.  It was the first of January when we were there.  The rain started and we went everywhere, we were standing in a corner where we didn't get touched by the water.  The next few days is when God sent us some angels (Curt and Kelly), people who cared about us, who wanted to know the situation where we were.  And so begins how my life and that of my family began to change.  Casa de la Esperanza came into our life; they built us our home where we could enjoy life.

It was a home full of love and that we were never going to have to leave because it was for us.  I started  to go to high school. They started to support my mother with the expenses that  would come up.  I also managed to attend high school, which I thought that if my  mother could not afford it I would have to leave it. But I did not have to, I was able to continue to have the support of my sponsors, Glen and Marty Van Ekeren to  whom I am immensely grateful, since they were aware of what I needed  (uniforms, supplies, shoes), and I was able to finish my high school stage.  I was glad to have been able to give an achievement to both my parents, sponsors and the  people I will always be grateful and admire, Curt and Kelly.

Today I am grateful for the fact that I am in college.  Studying a career that I love and that I wish to be able to exercise it in a very short time, so that I can return a little from what you have given me.  In the future to be able to become a sponsor of  some student and provide the support and love in difficult times as they gave to me.  Today I realize that God always has things prepared for us and  that everything will be better and for good.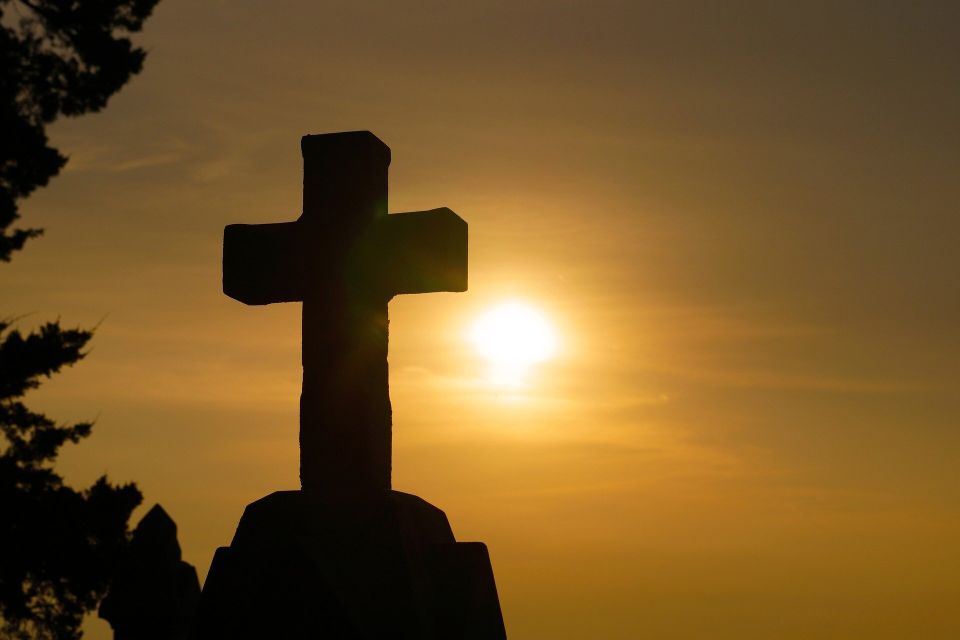 Kevin's Testimonial
Hello, I will introduce myself, I am Kevin Benjamín Hernández García and I live in San Luis RC.  Casa De La Esperanza came to me at a very young age.  I do not remember very well, but I  have known Mr. Curt since I was 8 years old.  Today I am 18 years old.  I remember him giving  us balls to play soccer.  We were so happy playing with everyone on the block.  Well, I advance until after I finish my 3 years of secondary school.  I remember being very anxious to know what high school I wanted to choose.  I was anxious, but I was very eager to get on with my studies.  I got a call from Rosa between those days.

When I went to see her, she told me that I was on a list of young people they loved and could help with their studies.  I was very happy with that news.  I quickly went to tell my parents of such a great opportunity that they were presenting to me.  They were just as happy as I was that I wanted to continue preparing  myself with more studies and that I also had support.  If I am not mistaken, I met my sponsors a year later when they came on a mission to build a house to the south of my city.  I came to the building site and there I was introduced to the Wichman family.  I was really happy because I did not know who they were and did not even know their names.

What better than to have the opportunity and the pleasure of meeting  them in person; Joel, Cheryl, Nathan, not forgetting that to this date I haven't met Josh.  They came from Nebraska, from the center of the USA to Mexico, from a cold climate to a fiery desert.  I got to know them; year after year I have also seen them.  Although this last year I  only got to see Mr. Joel.☹ On that visit, he gave me a guitar.  I want them to know that I take care of it as gold.  Which is more; I do not want to lend it to my friends LOL☺.  Wichman family; thank you for reaching out to me.  Not only did they come to sponsor my  studies; they came to give a full spin of happy moments in my life. I would not be able to  reach my goals.  Thank you for putting your effort and work into a young man who wants to develop as a person and as a good citizen.

Thank you for turning here and supporting  me. I love you Wichman family.☺  As for Mr. Curt, who is always moving from place to place and seeing what is missing and  strives with his people to achieve goals.  They deserve the respect and admiration of the people around them.  Dozens of houses that together with Casa de la Esperanza and its working people  have successfully completed, not forgetting the feeding centers for low-income children and the  Christian churches that it also supports.  Mr. Curt, thank you for coming here and for the lives  of the people you help.  Thank you for the support, we are infinitely grateful, you are wholeheartedly told.  You like our desert city so much that you even live here LOL☺.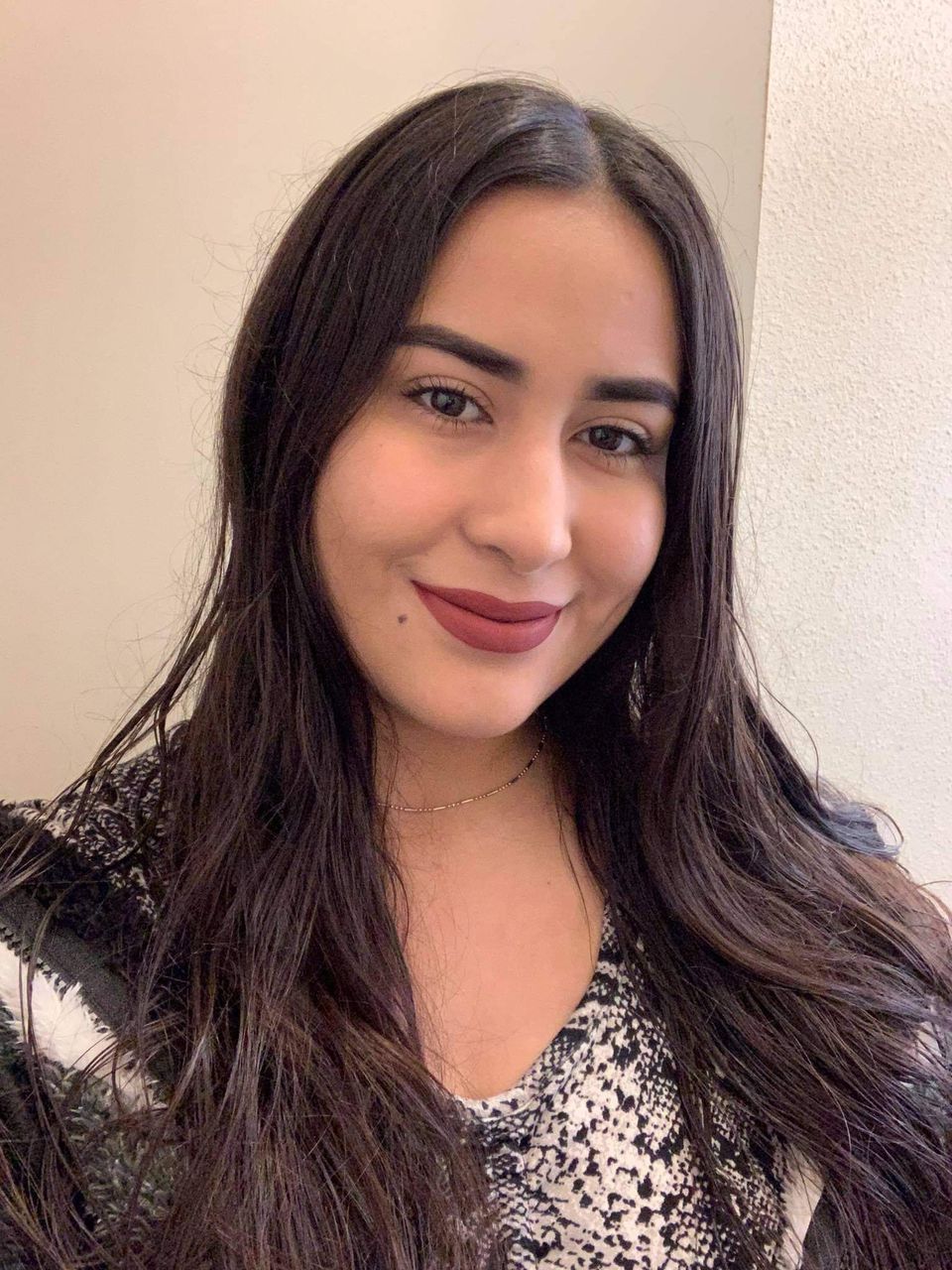 Kenia's Testimonial
My name is Kenia Cota Torres, I was born on August 22, 2001 in San Luis Rio Colorado, Sonora.  I am 18 years old.  My mother is Alejandra Torres Sandoval.  I have 3 sisters; Erika 24 years, Yesenia 22 and Ariadna 5 years old.  When I was 6 years old my mother separated from my father because he started using drugs and we moved.  My mother had never worked and started working in a shop in the bakery area.  It was very difficult because we lived all together and with the rent and the expenses of the house.  We could not say that my father did not help us.  My sisters wanted to continue studying.  They worked to help my mom a little with  the expenses of the school.  After they could no longer study, they got married.  I was left alone with my mother.  Mom met a gentleman (father of Ariadna). Many problems started with the presence of him. Sometimes he hit my mother (my mom denied it) until my sisters and aunts talked to mom.  Everything changed when they separated and since Ariadna was born she did not have help for the expenses of the baby.  My mother rushed for work, immediately found work in a factory but since they did not accommodate the schedules for the baby, she then found another job in a nursery and to date is still there.  We still have financial problems but it is no longer as much as before. Now we do not suffer for lack of food. Thank God, my mom received a government house and is paying for it (it is deducted from her salary)  but this house is already her own, within a few years she will be finished paying it.

After finishing high school I received a great blessing, the support of Casa de la Esperanza, they are financially supporting me with my studies. Thanks to this help we paid what my mother owed for my high school and within two months I graduated.  The truth is a great blessing because thanks to this support I will be able to continue studying since without it I could not.  I currently pursue a bachelor's degree in human nutrition at the State University of Sonora.  I thank Casa de la Esperanza for Wendell and Deb Brenneman, the angels that God put in my Life.  Thank you for this great confidence and support you give me.  I bid farewell with great greeting and blessings.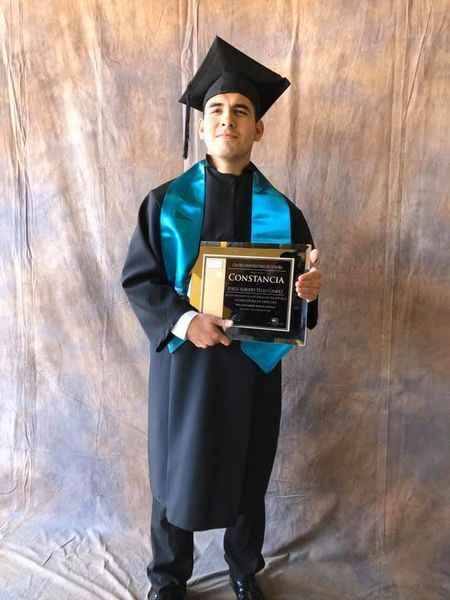 Jorge's Testimonial
Hi, I'm Jorge Alberto Tello.  I'm from San Luis Rio Colorado and I belong to the group of students that Casa de la Esperanza helps financially.  I met Curt 10 years ago.  He helped my family build a home.  He supported my sister Tania with her studies, and later helped me when I was 15 years old.  I finished high school thanks to the financial support of the Casa de la Esperanza.  I did not think that someday I would study college. Until the day came and a group of teenagers from the United States  to work with Casa de la Esperanza.  They were the ones that helped me.  Then I had other sponsors,  Cheryl and Tim who I thank for helping me to finish my university degree.

I have just graduated from university, studied law, and soon my professional title will come.  Then I will be able to practice the profession.  As I mentioned before, without your help I could hardly have finished college.  I am currently studying for a diploma; I am preparing even more to have a good opportunity and have a job.  Finally, I want to thank Curt and Kelly because for 10 years they have helped the Mexican people. I also want to thank my sponsors, the group of teens who helped me and also Cheryl and Tim who  are my current sponsors.  Thank you very much.  I hope to be able to thank you in person and as you help more people.

Jorge Alberto Tello Chavez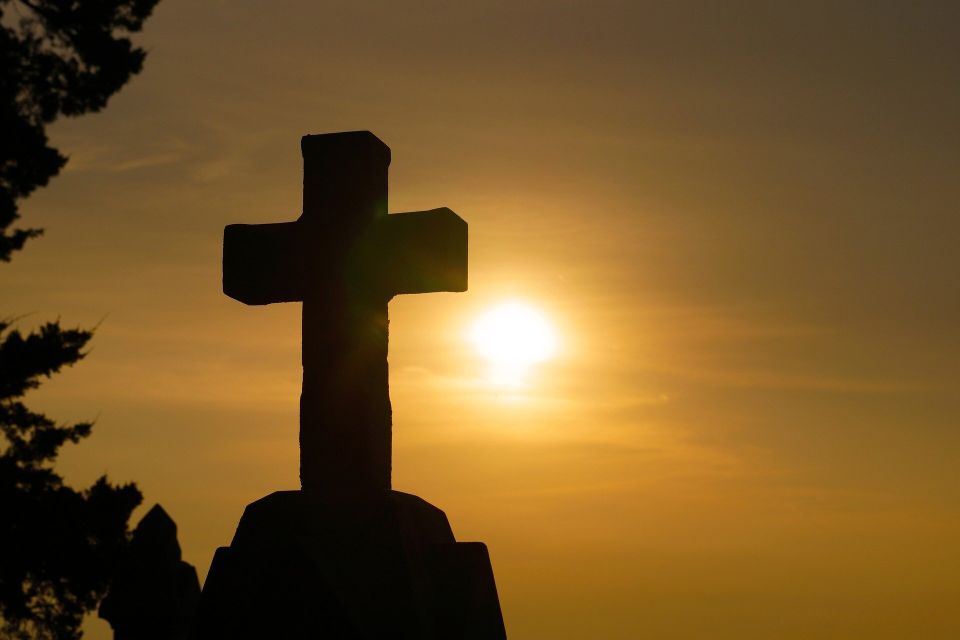 Jaime's Testimonial
Hello, my name is Jaime Martin. I am 17 years old. I will be 18 in July and I am very grateful that you help me.  Casa de la Esperanza started helping me in high school; first at CBTIS, when they closed my group and I transferred to Marvid where they have general high school courses. But I would like to prepare myself in something that is like the criminology police and have a way to help as Curt does as well.  My favorite sport is soccer and I like video games and the Walking Dead series.  I would like to continue studying at the university.  I wanted to thank my sponsors, Norm and Mary and also Curt and Kelly for giving me the opportunity to be a part of this. Thank you.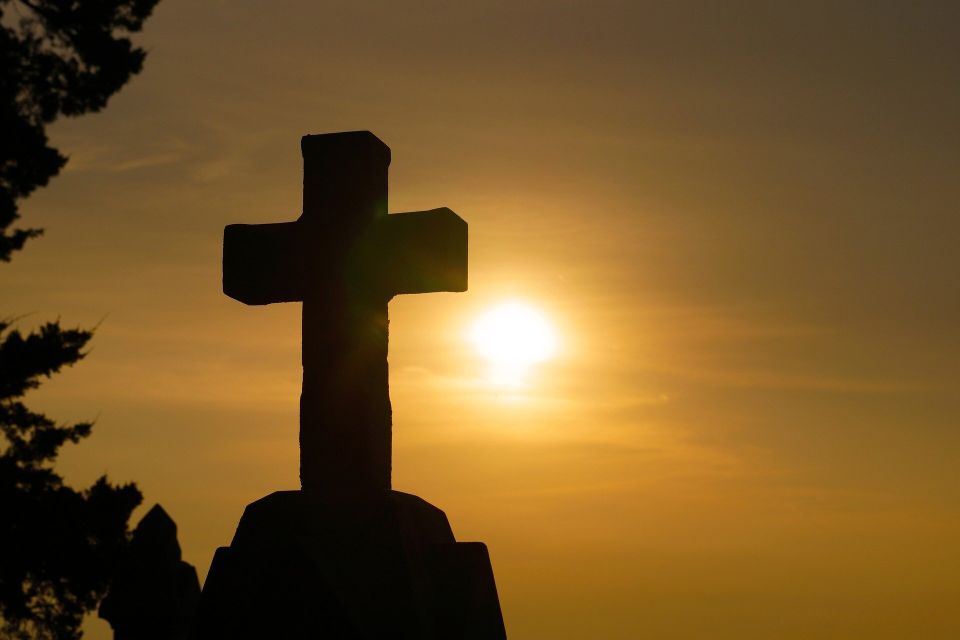 Horacio's Testimonial
Hey, my name is Horacio Jimenez Martinez. I am currently 21 years old and this is my story.  I was born in San Luis Rio Colorado, Sonora, Mexico on June 11th 1998 but raised in Stockton, California.  Due to my mom having some health issues and not having the financial support for a surgery that was needed, my mom then had to go to Mexico to be able to continue with the surgery.  I was unaware that we were living illegally in the United States; honestly, I thought I was an American citizen.  When I found out, I was shocked, but it was the least of my concerns at the moment, I just wanted to be with my mom so I left everything behind, my school, my house, my friends, and my family.  My mom survived the surgery; she had cancer by the way.  After all the good news I had to face the fact that I wasn't going back to California.  I tried going to school, I was thirteen at the time, but due to me not knowing any Spanish whatsoever I wasn't allowed to finish my school year.  So I put all my dedication into dominating a new language in less than a year, I had no other choice, no was not an option.  Once I learned the language, I was able to go to school the following year, but not only did I go  to school, I also proved that my knowledge was well developed, so well developed that I was given the opportunity to skip the grade that I was in and continue as if I would have never repeated that school year.

Although I had the hunger to be someone in life, our financial situation wasn't helping very much, especially with the type of economy that we were now living in.  But then I met Curt Van Ekeren, I started just helping out translating conversations between Curt and other people from my community.  He had this type of organization that made houses for people in need, and he was starting this new thing where he would have these people named "Sponsors" donate money so that students who were struggling with their education would have financial support to continue.  I am one of those students.  This organization is one of the things that made me who I am today, I am extremely grateful for everything that Curt has done, not only for me but for a lot for people in San Luis Rio Colorado.  And I can't forget my sponsors, Don and Mary, who have not only given me the financial support but also moral support, they have given me their time, interest, and all of this put together has given me a new perspective of life.  I am now studying in college to be a lawyer, one more year and I'm done.  I am also now working as an English teacher for 3rd and 4th graders in a private elementary school, and I  have the feeling that I'm barely starting.  Like I said, all of this was possible thanks to the help  given to me through this organization.  Thank you Casa de la Esperanza (The House of Hope).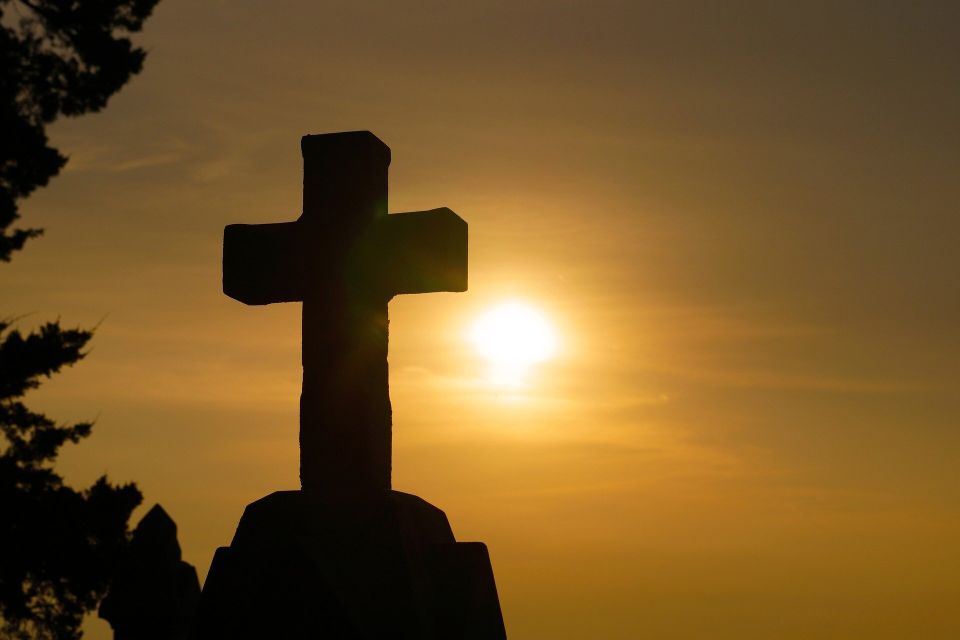 Fernanda's Testimonial
Hello my name is Fernanda Daniela I am 16 years old.  I have 1 brother of 21 years.  I have always lived in San Luis Rio Colorado.  I live with my mom and dad.  I have a nephew of 2  years old.  I like animals.  I always want to be veterinarian.  Although now I am studying psychology because now it is what I really want to be.  My mom works in a sewing factory.  I dedicate myself to study in what my parents work.  Since I joined Casa de la Esperanza, I have been able to continue studying. Without them I could not have been able to get to where I am today. They are very good and humble people who always support me in what I need.

Thanks to them I also have met beautiful people and I  made very good friends in high school.  My leader always helps me in what he can.  They support  us a lot.  Coexistence is great.  I have changed a lot since I joined the student group.  I have  improved in almost all aspects.  I feel good as a person.  Thanks to them, also to my sponsors I am very grateful because they were also part of my change.  I want to show them appreciation for  helping me to be able to continue studying.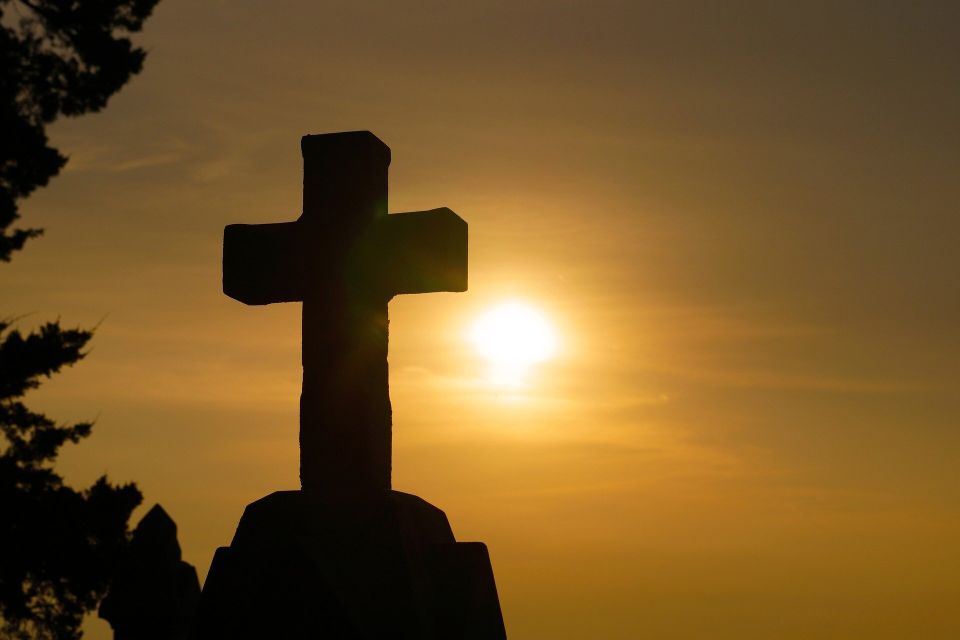 Claudia's Testimonial
In June 2015 I graduated from primary school with the best grades.  I was the best student in my class and got recognition.  In August I went to secondary school and met new people, made new  friends and I met several people who had gone to different schools that I went to. I share with my friends many experiences; we have gone to many places, once we were on a radio station.  We met different speakers and they showed us how each of the devices worked, it was fun. In 2018 I graduated from secondary school. In the same year I entered high school I started to be part of Casa de la Esperanza.  Continuing my studies is something very important for me.  It has been a good experience to be in high school.  The school cheerleading team I am on was in competitions with other high  schools.  We did community service; we did projects in school, etc.  I currently have one year to graduate from high school.  I plan to continue studying and enter college.

Belonging to Casa de la Esperanza and having a sponsor who supports me with my studies changed my life a lot.  Perhaps without this help I would not have entered high school.  As a group we have done several projects, for example: community inn, community services,  donating food, clothing, blankets, garage sales, etc.  I hope to graduate and go to university; I want to study architecture or to be a primary or  secondary teacher.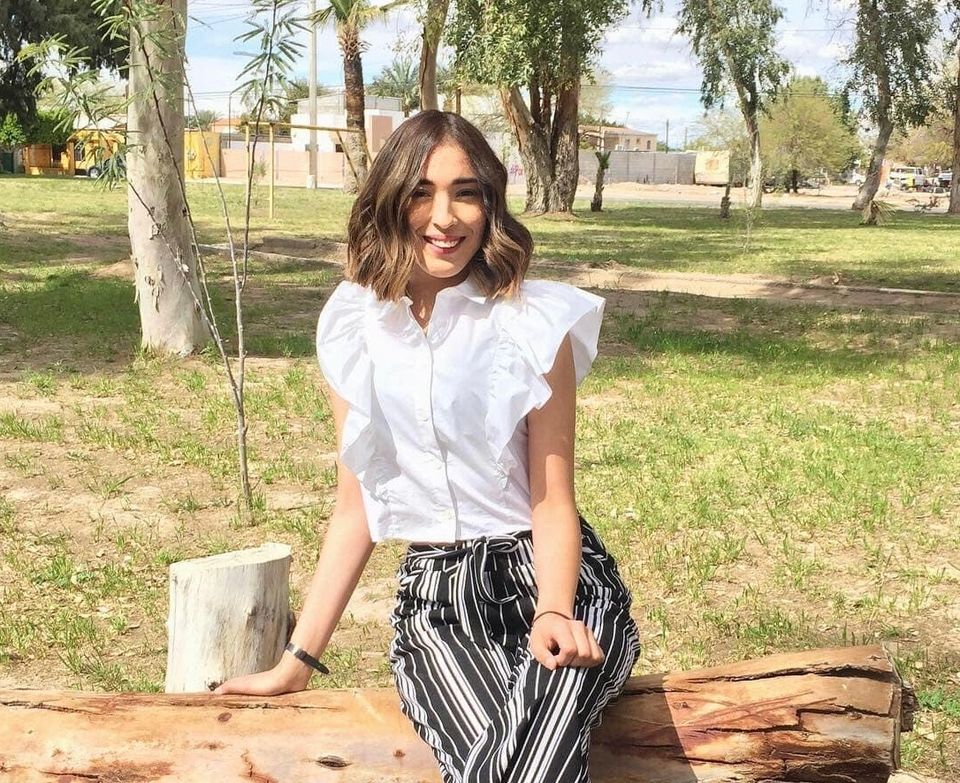 America's Testimonial
Hello, my name is America Martinez Esquer.  I'm 18 years old.  I live in San Luis Rio Colorado Sonora, Mexico.  Proudly I am part of the students and family of Casa de la Esperanza.  I study the  profession of Nursing and currently perform social service in General Hospital, in the city.  It is a blessing  to be an instrument of God.  I have learned to love one's neighbor and to have a humanitarian heart.  I really enjoy spending time with patients providing ethics, love and an encouragement of hope in their lives.  Merit in sunrise and sunset. What would become of me?  If no one were to come near me to reach  out to me and tell me; "We will fulfill your dreams, trust in God." Every day I think about a direction, I'm another teenager with an enormous amount of dreams; for a thirst to get ahead, bring stability to my family, to grow spiritually and professionally.

I have a goal; studying at the university because knowledge is power, expanding wisdom and practicing in the hospital  environment. I want to be a great nurse, to be up-to-date with the science of health.  The road has not always been easy.  I lived a complicated childhood where the only thing I begged for was tranquility and peace, it was darkness, sometimes I would wake up without being able to have breakfast or I would go to bed without dinner.  Two people I love were in great trouble; my parents, the enemy wanted to defeat my family with the world of drug addiction.  In order to live day to day we had to sell our garments, even our furniture, it was really sad to see my family fall to the depth.  I was in four walls, in a prison, but God is our lantern.  At one sunset I was hopeless, nostalgic about the situation, arguments and family violence was extinguishing my hope.  I sat in the yard of my house and said "when will this end?"  My voice cut off, my eyes filled with tears, suddenly I felt a presence embracing my being, a voice in low volume said in my ear; "quiet, I'm working on it" my skin was bristling and I felt a strong love.  It was God answering my question. I wasn't alone. A few days later I received news, there was an organization offering student support, I thank Rene Bustamante and Karina González for sending us to that great family.  Hope and faith  grew in me.  I didn't have the economics to study high school; in Mexico it's hard to get a  profession.  They trusted my dreams, I found love and suddenly my life was painted in colors, not only was I benefited but also my brother Abdiel fulfilled the dream of studying. My best friend, Kenia was going through the same situation, and was also added to the students of Casa de la Esperanza.  God blesses us all around.

As time went on my parents began to change, every night I  prayed for a transformation.  I found a place where I found peace, church "The Potter".  We made a  chain of prayer for my parents.  Months later I was in Church praising when I suddenly turned and there was my mom and dad entering through the front door, the voice again came up to me and  said; "Quiet everything will be all right".  My heart felt happiness.  My parents were broken and looking for the presence of our Lord.  Now they remain firm in the way.  My parents now work; there is no more fighting, no more violence.  Their hearts were transformed. God again opened in my life.  I can study Nursing by giving my best as a student.  I graduated with good grades.  Gradually I  learned to get ahead; every complicated situation was carrying my energies.  I was never defeated.  There was someone who fought for me every day and every night.  My creator named God. Now I reflect there was always a hand strongly holding me.

Thanks to Casa de la Esperanza, I have no idea where I would be right now without them. Thanks to Curt and Kelly Van Ekeren who mentioned from the beginning; "If you want to be professional, start now." Now we are a higher number of students who every day struggle to get ahead, this foundation has taught me to have faith above the mountains, to love our neighbors strongly by extending our hands. Every year we do Christmas Inn, we plan group activities to deliver food to low-income people.  We are only an instrument, but God does the works.  I find myself at a point in my life where every day I am happy and I am thankful for what I have.

Thanks to two great angels  even through distance our love is strong.  Steve and Patti Kuck, they work to sponsor my studies,  but not only that, every day they write words of encouragement to me; "We're proud of you America."  I found double love of parents.  They're the key to my success.  I am infinitely grateful for Casa de la Esperanza, it has been a shield of protection.  The enemy of  darkness is discarded from my life.  I enjoy being part of this family, meeting so many young people  with testimonies of power.  God is definitely good.  My goal is to study, be prepared, travel, and preach to nations; praying for young people who fight to find light in their lives, to come out of their hiding places.  Thank you for taking your precious time, you can make the change of a family.  We all have a talent and we must find it.  I say goodbye with a smile on my face, God bless your life and family.

Jeremiah 33:3 "Cry to me, and I will answer you, and I will teach you great, hidden things  that you don't know."  This great verse has framed my life.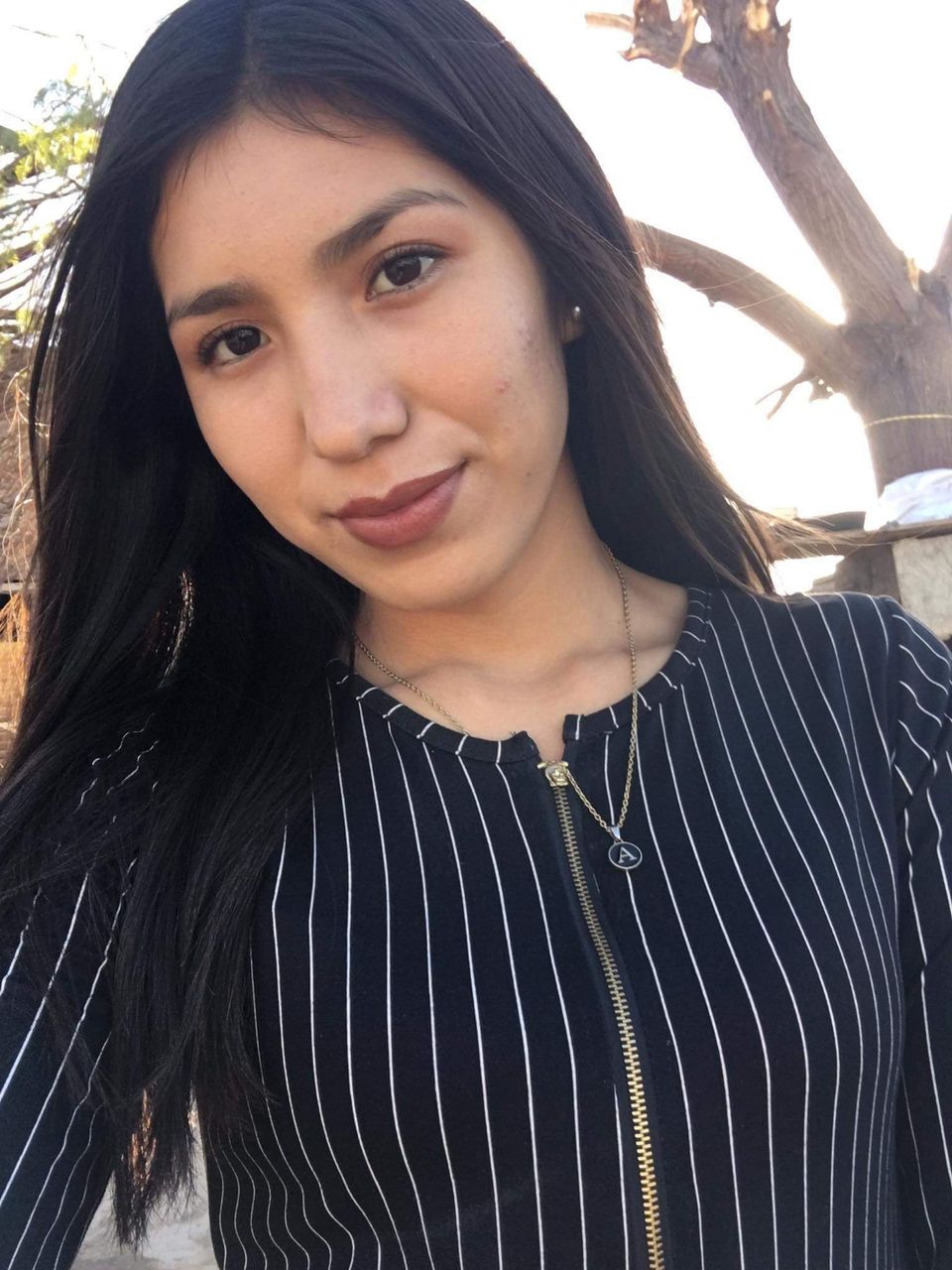 Alejandra's Testimonial
My name is Alejandra García González. I was born in Mexicali Baja California on December 25, 2003 and I am 16 years old.  I am the second daughter in my family, but now the oldest at home.  I have two little brothers and four sisters and we live with my parents.  My father's name is Trinidad García Velázquez, he is currently 44 years old and works as a bricklayer.  My mother is María del Refugio Gonzalez Estrada and she is 35 years old.  She did not work when we were little, but now that we have grown up she is working because now there are more expenses and all prices go up.  We have lived in San Luis since I was little and we have attended church since then.  At the age of five, I attended kindergarten with my sister, who is one year older and my Mom walked us to school.  It was only a few blocks from the house.

Elementary was easy for me and I did very well. I got very good grades and also some awards. But by the 5th year my parents had problems and I missed classes for a while, but even so I finished primary school.  When I went to secondary, with all the changes I became more independent, as it was more responsibility on my part.  I tried hard the first year, although it was a bit complicated.  But the second and third year I  really wanted and achieved some awards.  I have learned a lot.  I have lived unforgettable moments and I have made some friendships that I still keep.  In the end I had a very nice graduation and a very good final grade.  When I enrolled in high school everything would be a little more difficult since I would have to pay for school and my parents could barely afford the house, food, water and electricity.  We thought about it and thank God I met Curt and Casa de la Esperanza.  My dreams did not end there; Curt got me very  special sponsors, his daughter Amber and her husband Dan along with their family whom I appreciate very much.  I thank God for their lives and the support that they give me.

I met the other students and now they are good friends.  I was in the first year and very happy.  My grades are good because I put a lot of effort into it and I really like school.  I have very good friends and very good teachers.  The third semester everything has gone very well, currently I am in the fourth semester and I am doing very well.  I  want to raise my grades more and I am achieving it because every semester I see the results and I get more points. For now we stop because of the situation in which the world is in (COVID-19 virus) but I will  not neglect school.  I am thinking very carefully of the career that I must choose at university. I really like accounting, administration, international business, and English, although I am still learning.

I am growing more and more every day and learning how to live and this life is not easy.  Now I live every day by the hand of God.  I have been baptized for two years now and I attend church with my parents.  God never leaves us alone, always He has blessed us.  I take care of my brothers and sisters at home while my parents work.  I make them eat and we clean the house together.  For now we are entertained  by watching movies, reading the Bible, praying, studying.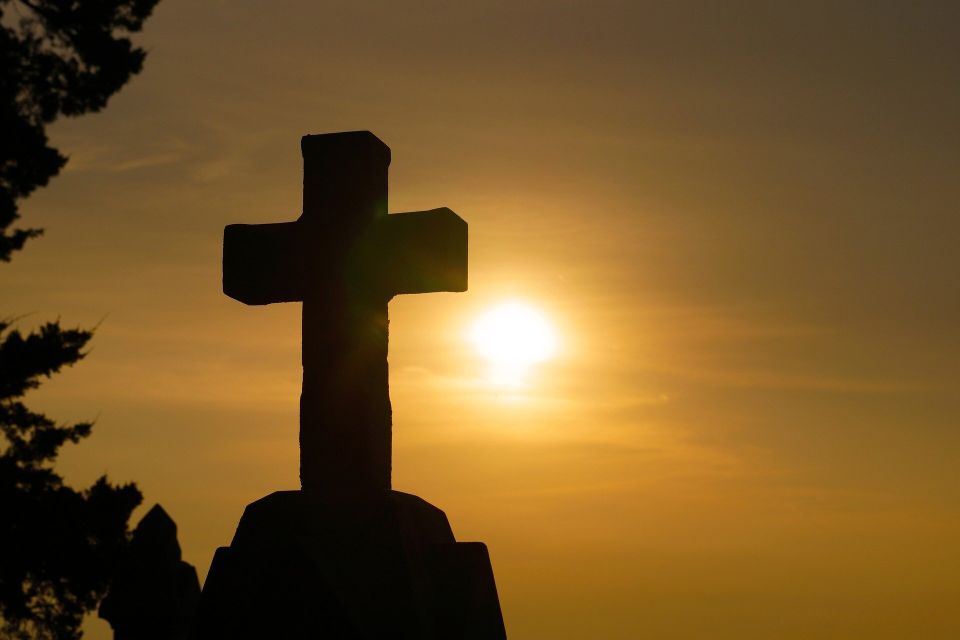 Adriana's Testimonial
Hello my name is Adriana and curiously my friends at school call me by my last name Tello.  It does not bother me because the last name is not very common here in San Luis.  I was born on February 29, 2000, I am 20 years old.  I have one sister whose name is Thania; she is the eldest of the family.  She is a great accountant and is very intelligent even though she was a mother since she was 15.  I have two brothers, Jorge who graduated from university in 2020 and currently continues studying but while studying he goes out and also works.  He is very good at building floors, doors, painting and a host of tasks but do not forget that he also loves his career of lawyer.  Jaime is my younger brother, he is 17 years old and he is about to graduate from high school and he will start going to college.  It is still a mystery but I have noticed that he is interested in mathematics.  My mother is Rosa.  She is an artist because she likes drawing and is very good at what she does. In addition she always tries to serve people.  My father's name is Jaime; he has always been very hard-working.  Sundays are his days off which he uses to work on our house.

I am the middle daughter, I am studying Psychology. I want to work with the community psychologist.  Because as I have grown, I have noticed that my city lacks people who help others get ahead, as well as young people who are not motivated and addicted to drugs.  I analyze myself and I realize that maybe I would be in this place if I had not had the opportunity to meet Curt and Kelly, who were very supportive of my family by giving hope for a change.  I have known Curt since I was 9 years old when they were building our house together with my father and my brother.  I remember at that time a group did not come to build the house but 1 or 2 people.  While they were building our house my grandfather was ill in another city. My mother and I were with him until the day he died.

When we returned to San Luis I remember that the house was finished.  At that time I did not know who Curt and Kelly were because I was only a girl. As time passed we  became great friends.  For my 12th birthday they picked me up from school and they had a  chocolate cake with a blue bow that I still have as a souvenir.  Then we went to the cinema together with my friend Lucero.  My life changed a lot because at the age of nine I met Curt and Kelly.  They changed not only me but also my family by helping us get to where we are today and also where we are going in the future.  They are still with us, giving us hope, being our friends and being part of the family.

Casa de la Esperanza not only gives money so that you can continue with your school but it they give the opportunity to young adults to change our lives.  We make them part of our family because those who make up the organization welcome us with open arms and are willing to  support our future.