September 2019 Newsletter
Hunger Is Real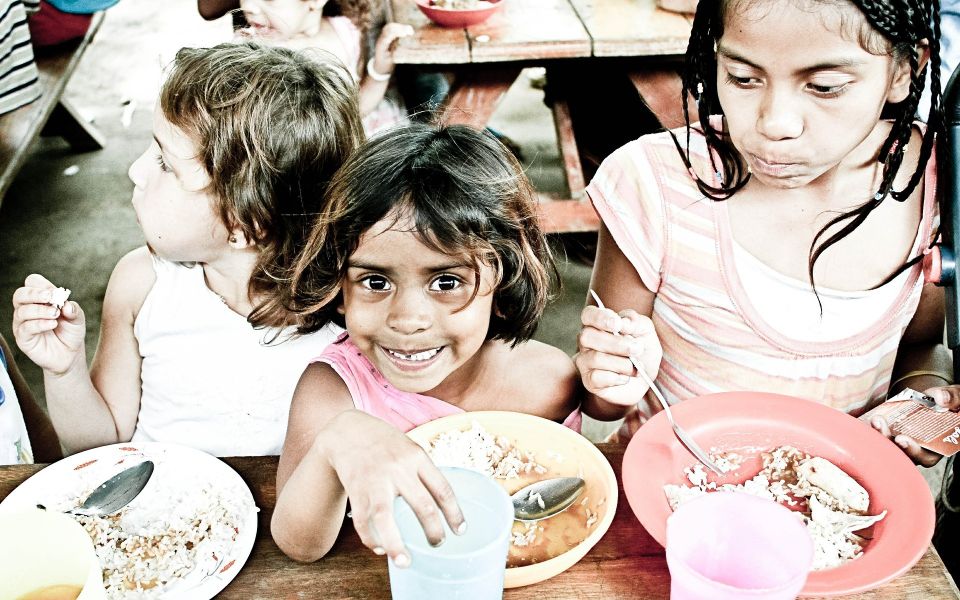 The first time they introduced me to Pedro, I saw a tall, strong man who just wanted a break in life. He came along and helped us with many concrete pours and was a huge comedian when we went for lunch after work.

This guy could eat ten tacos and then look at you sideways to see if another two would be OK. One of the memories I have of him is when I gave him a pair of my work boots that my brother had given me. The next time we poured a floor, he was wearing sandals. I asked him where his boots were. He said he sold them so his family could eat.

The other day we were at the ministry house and Pedro showed up with his wife and a bike. He asked me if I would be willing to trade his bike for a sandwich. I told him no, but I would make him a sandwich. So I gave him a loaf of bread, a jar of peanut butter, jelly, and some chips.

I said, "Keep the bike. Here is some food." As he was leaving, a man who helps water the trees and clean at the property was there. I heard him laugh a little at Pedro when he was asking to trade his bike for food.

Later in the day when our caretaker and I were riding together, I asked him about the chuckle. He said he found it funny that he would trade his bike for a sandwich. I asked him if he remembered ever being hungry. Then I told him that many times in Scripture, God tells his people to remember.

It appears about 120 times in the Old Testament and 27 times in the New Testament. He said, " Yes, I remember digging through garbage to feed my family, and eating rotten fruit only because that is all I could find. I remember the awful noise and pain in our stomachs because they were empty. I also remember how hard it was to sleep when I was hungry." Then he said two things I will never forget.

The first was, "I should have never chuckled at a friend for being hungry, now that I remember my hunger." The second was,
"Curt, have you ever been hungry?"
I lowered my head and said, "No, never. It's awful and I can't imagine how that feels.

Hunger is not in our imagination. It is real." It was quiet for several minutes.
These Scriptures came to mind..
1 John 3:17-18 If anyone has material possessions and sees a brother or sister in need but has no pity on them, how can the love of God be in that person? Dear children, let us not love with words or speech but with actions and in truth.
The disciples asked in Matthew 25:44, "Lord, when did we see you hungry?"
Isaiah 58:10 And if you spend yourselves in behalf of the hungry and satisfy the needs of the oppressed, then your light will rise in the darkness, and your night will become like the noonday.
Quote
 The world's hunger is getting ridiculous.
There is more fruit in a rich man's shampoo
than in a poor man's plate.
Prayer Requests
Please pray for:
A young family coming to mentor with us for 6 months. We need housing and essentials for them.
We have seven families selected to receive new homes. I have over committed and have only six groups scheduled to build. We are in need of a team to build one more home in April.
The Student-led Christmas party for the community is approaching quickly. Prayers for their leadership and planning.
Love you all. Thank you for your prayers and support.

Curt and Kelly VanEkeren